bool(false) bool(false) id:722
Crystal Cruises now carrying Mon Couer and Opulent
Jettlynn Winery is proud to announce that the sophisticated world renowned cruise line "Crystal Cruises" is now carrying Mon Couer and Opulent for your cruising pleasure on-board the beautiful "Symphony" and "Serenity".
We believe that Crystal Cruises and Jettlynn Winery missions are the same: To create a unique experience for those who do not want the ordinary…who do not want the average…these are customers who want a special adventure; something rare. This is why we believe that our wines and Crystal Cruises ships are a perfect match.

We, too, believe in quality and not in quantity and we are sure all our customers will understand how aligned our two companies are in attempting to create an amazing experience for those who seek out something special.
So for those customers who venture to the open sea and desire only the best, we recommend Crystal Cruises and Jettlynn Winery wines!
Top Culinary Talent on the Menu for Crystal's Back-to-Back Wine & Food Cruises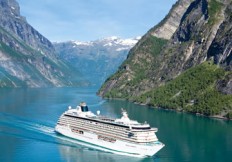 LOS ANGELES, February 23, 2010 – Michelin Star chefs Michael Mina and Tom Aikens are among an impressive roster set to share their specialties aboard two Wine & Food Experiences of Discovery Crystal cruises this fall. Aboard the back-to-back Mediterranean voyages, foodies can sate their palates with cuisine and demos from the chefs, savor the nuances of wine pairings with guest sommeliers and wine experts and learn the art of the perfect cocktail from guest mixologists. The 12-day, star-studded sailings depart September 5 and 17 on award-winning Crystal Serenity.
Wine and food highlights include:
September 5, Istanbul to Barcelona
Michael Mina – Founder of the Mina Group, with 11 concept restaurants including two-Michelin-Starred Michael Mina in San Francisco;
Chris L'Hommedieu – Chef de Cuisine at Michael Mina in San Francisco;
Aglaia Kremezi – Writer and publisher of Greek and Mediterranean cookbooks;
Victoria Ordonez – Her family is Spain's largest wine wholesaler and exporter to the U.S.;
Tony Abou-Ganim – Master mixologist and mastermind behind Crystal's cocktail program.
September 17, Barcelona to Venice
Tom Aikens – Youngest British chef ever awarded two Michelin Stars; owner of Tom Aikens Restaurant in the U.K., named eighth best restaurant in the world;
Gerhard Retter – Renowned wine & cheese sommelier at 2-3-star Michelin restaurants worldwide;
Francesco La Franconi – Co-founder of the U.S. Bartenders Guild (Nevada); National Director of Mixology & Spirits for Southern Wine & Spirits.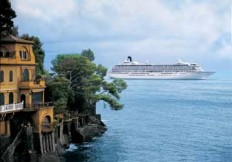 Calling in cities throughout Italy, Greece, Turkey, Spain, Monaco and France, the voyages feature tasteful experiences ashore, from exclusive private tours and tastings at a farm and wine cellar in Sorrento to a classic Spanish tapas feast in Barcelona.
"Wine and food are integral to the culture of the Mediterranean, and a great way to immerse oneself in these spectacular destinations," says Toni Neumeister, vice president, food and beverage.
Double occupancy two-for-one cruise fares start at $5,940 per person, and include $1,000 per person 'All Inclusive – As You Wish' shipboard credits and complimentary air transportation from more than 20 North American gateways – Business Class air for Penthouse guests.
Guests can extend their culinary vacation and save up to 10% by combining the two voyages.
For more information and Crystal reservations, contact a travelagent, call 888-799-4625 or visit
www.crystalcruises.com.
Voyage details: September 5, Mediterranean Delicacies and September 17, Tapas to Tiramisu.